Through Interact, F@ME (Films at Manassas) was started as a program to expose the students to career opportunities in media to include television and film production. Rotarian Jason Farmer, CEO Black Lens Production, introduced the concept to Interact and the Manassas High School administration.
The program was turned over to Mr. John Payne, CEO Persuaders Incorporated, to provide a curriculum that teaches students about media production over a three month period. Students will learn about the varying forms of media production and related disciplines. Students will work together to develop their own public service announcements leading ultimately to a documentary on the history of Manassas High School.
About Our Instructor
John Payne has been involved with music from a very early age. He started playing the drums and saxophone, and decided to form his own singing group called Persuaders that performed throughout the mid-south. Later he opened a recording studio and started his own production company promoting artists around the country.
After years of recording, John was inspired to start a TV production company and started to produce music videos. His love for all things music lead him to start a local television program called John Payne Show and later The Other Side TV program, where he interviewed artists and aired mu-sic videos, mainly in the Gospel music industry. Through those connections he even had the opportunity to serve on the local Grammy Commit-tee.
John is known as a motivational and character building speaker to youth and is a Life Coach to others in the entertainment industry.
He founded a Non-Profit, Persuaders Inc., that focuses on teaching and training young men in churches, after school programs, and community programs. He teaches young men how to develop into men through basic principles of Manhood, while also teaching skills of video and audio rec-John Mording. John is a graduate of Melrose High School and has a Bachelor's Degree in Christian Psychology from Jacksonville Theological Seminary. He received additional training from University of Memphis in T.V. Production (Audio, Camera operation, Directing and producing). He has been trained thru Dale Carnegie School of Effective Speaking and Human relations. He is the recipient of the Men of Excellence Award from the Tri-State Defender 2018.
Tentative 2019 - 2020 Schedule of F@ME Sessions/Activities
January 14, 2020: General Program Overview
January 17, 2020: Official Kick-Off. Students develop storyboard for PSA
January 30, 2020: SCS Communications Tour and Lunch
February 14, 2020: Students develop PSA and begin research on school history
February 22, 2020: Students meet to finalize PSA(s) - weekend activity
March 13 - 14, 2020: Lock-in amd Final Presentation
Total number of students enrolled: 31
Session 1: January 14, 2020
Mr. Payne held casual day of instruction and overview for a few members and advisors of the club to discuss program plans and engage discussions.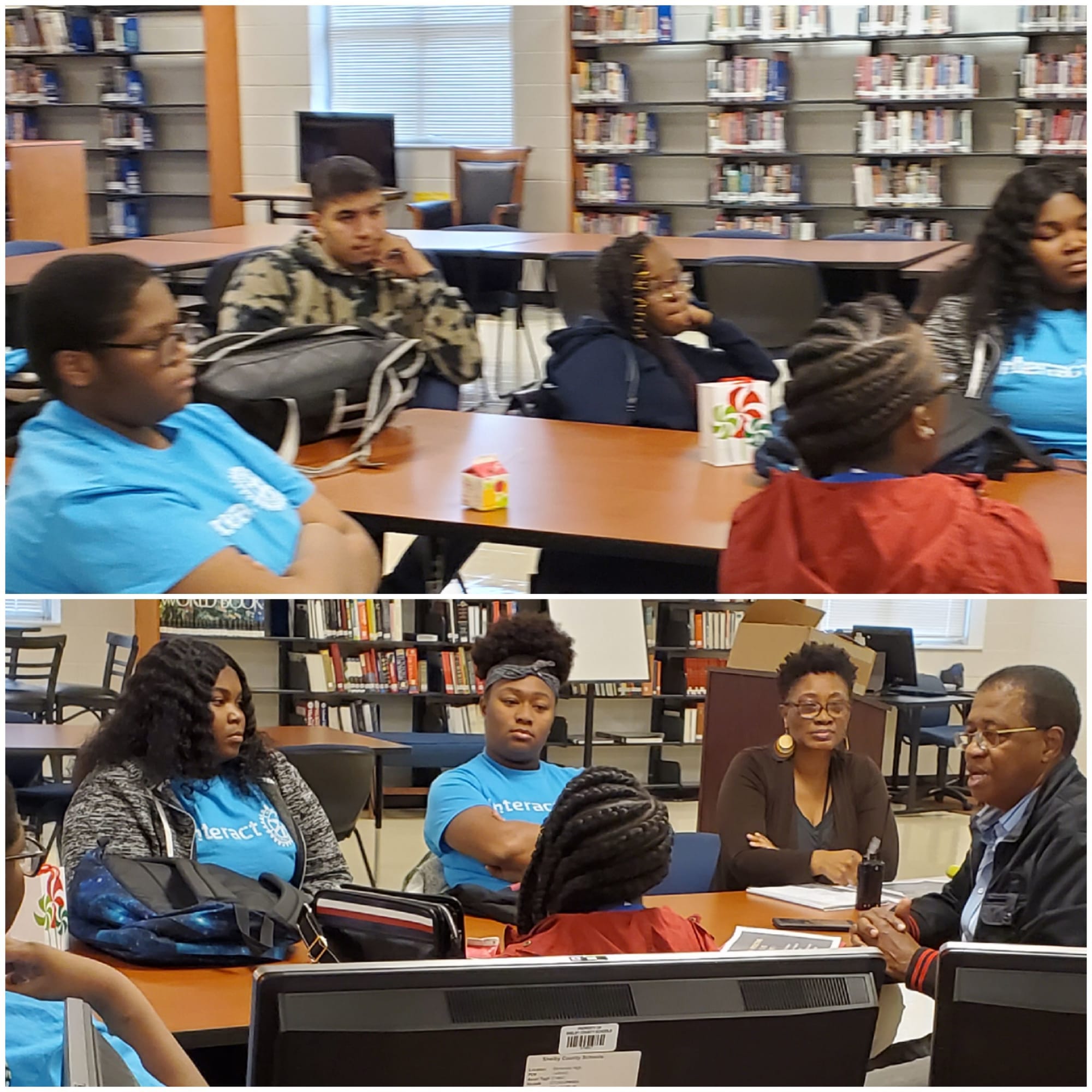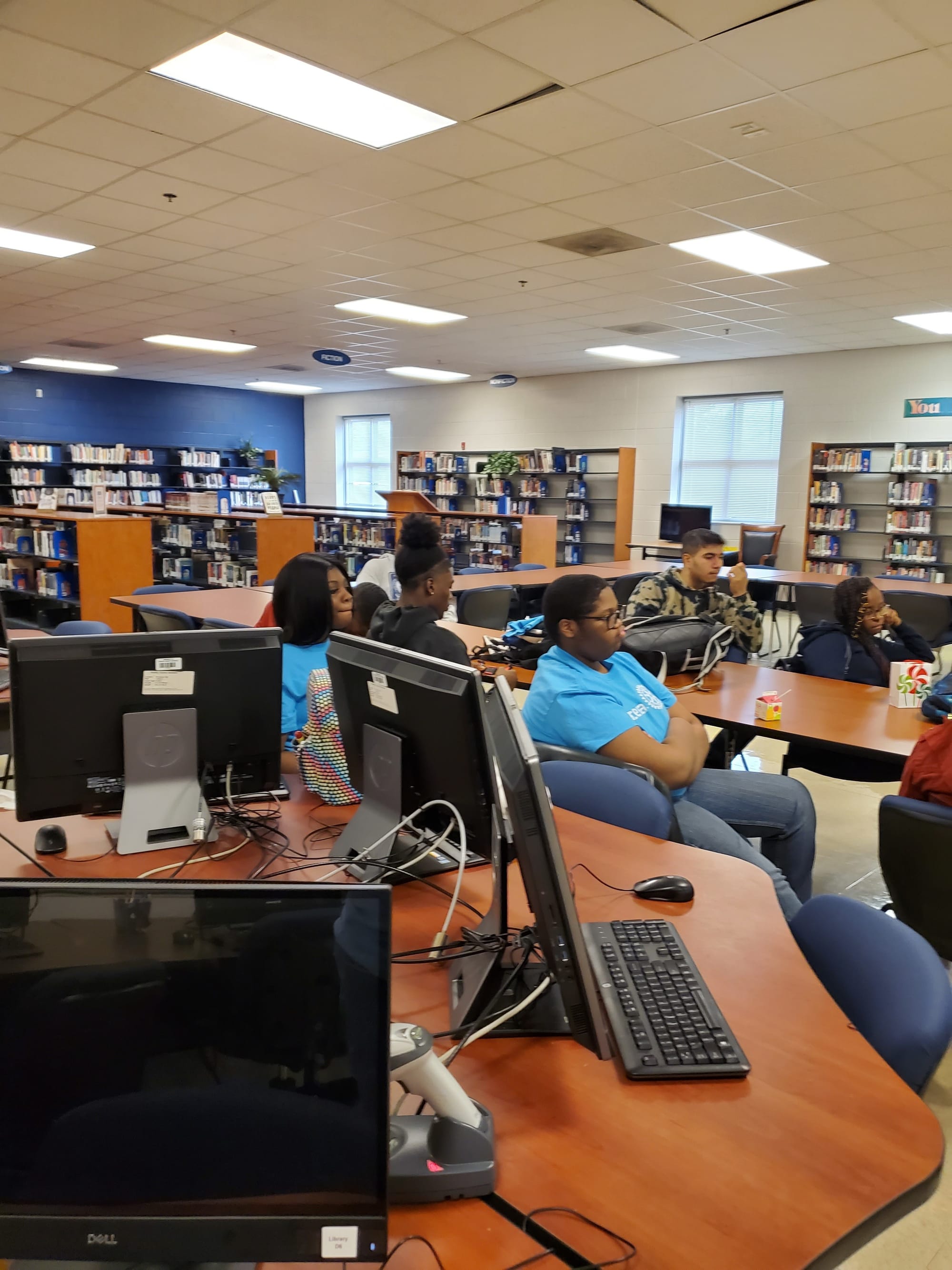 Session 2: January 17, 2020
The students spent two and half hours in an engaging discussion on media production. The instructor's enthusiasm was infectious. Students left the session, highly energized and excited about their individual and group efforts to develop their storyboard for their first Public Service Announcement (PSA).
Visit our gallery of a complete pictorial view of class activities.
Click here: https://www.memphiscentralrotary.org/gallery-1