Thursday, February 6, 2020: Interact Visits the Voices of SCS
What a day!!! Interactors (F@ME) visited the Voices of SCS (88.5FM and C19TV) to learn and engage in media production. Twenty-one students, three Interact Advisors, and the Manassas High School Board Commissioner, Dr Althea Greene were joined by the General Manager, Mr. John Best, and his staff.
Objective: For students to learn about the media production and related disciplines.
Outcomes: Students learned the value and necessity for effective communication, teamwork, and leadership. Students demonstrated each of these outcomes through active participation and engagement in varying processes - from floor management to director.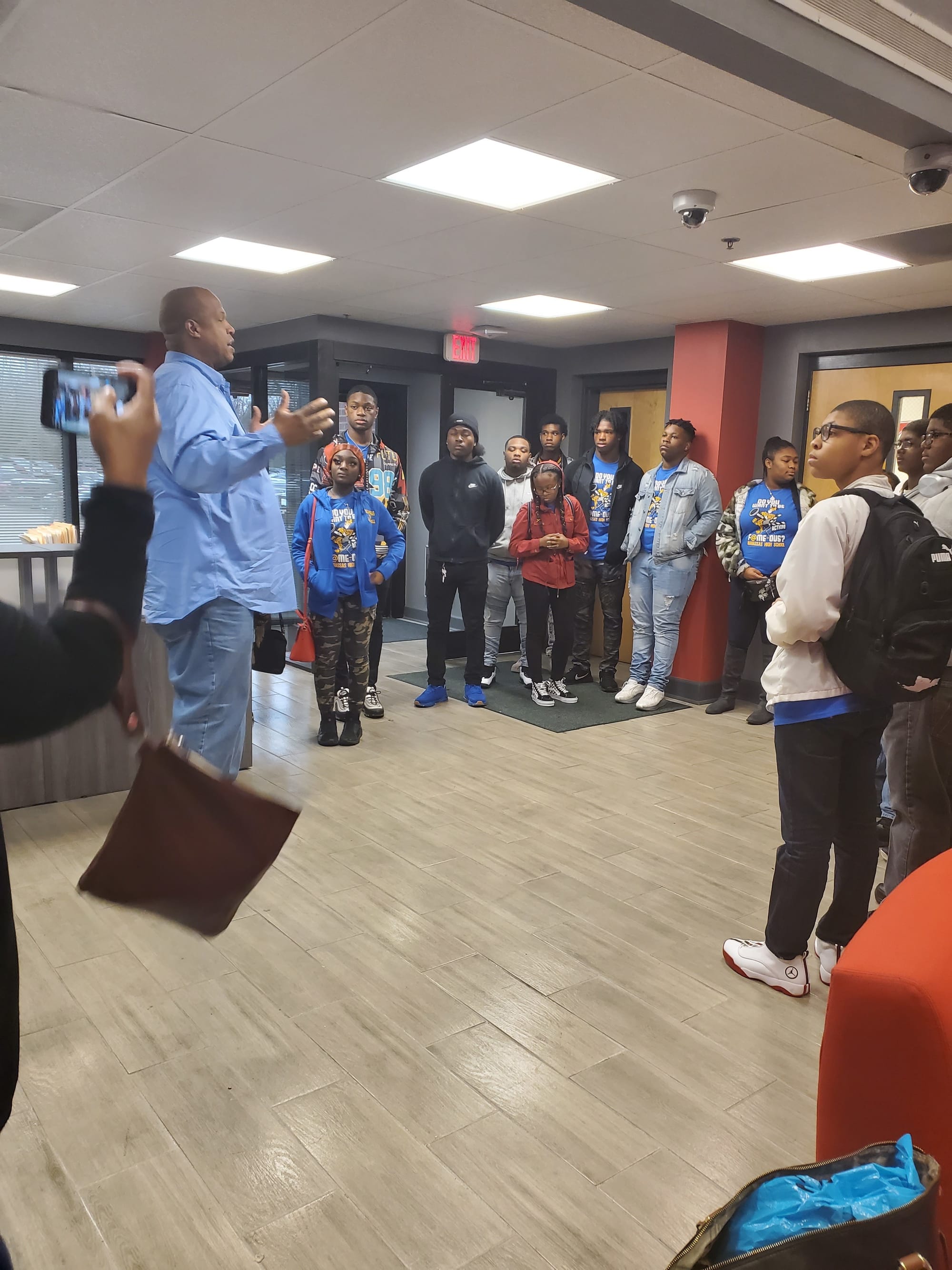 Students briefed by General Manager, 88.5 FM and C19TV. Students lauded for their active engagement, responsible behavior, and evidenced teamwork.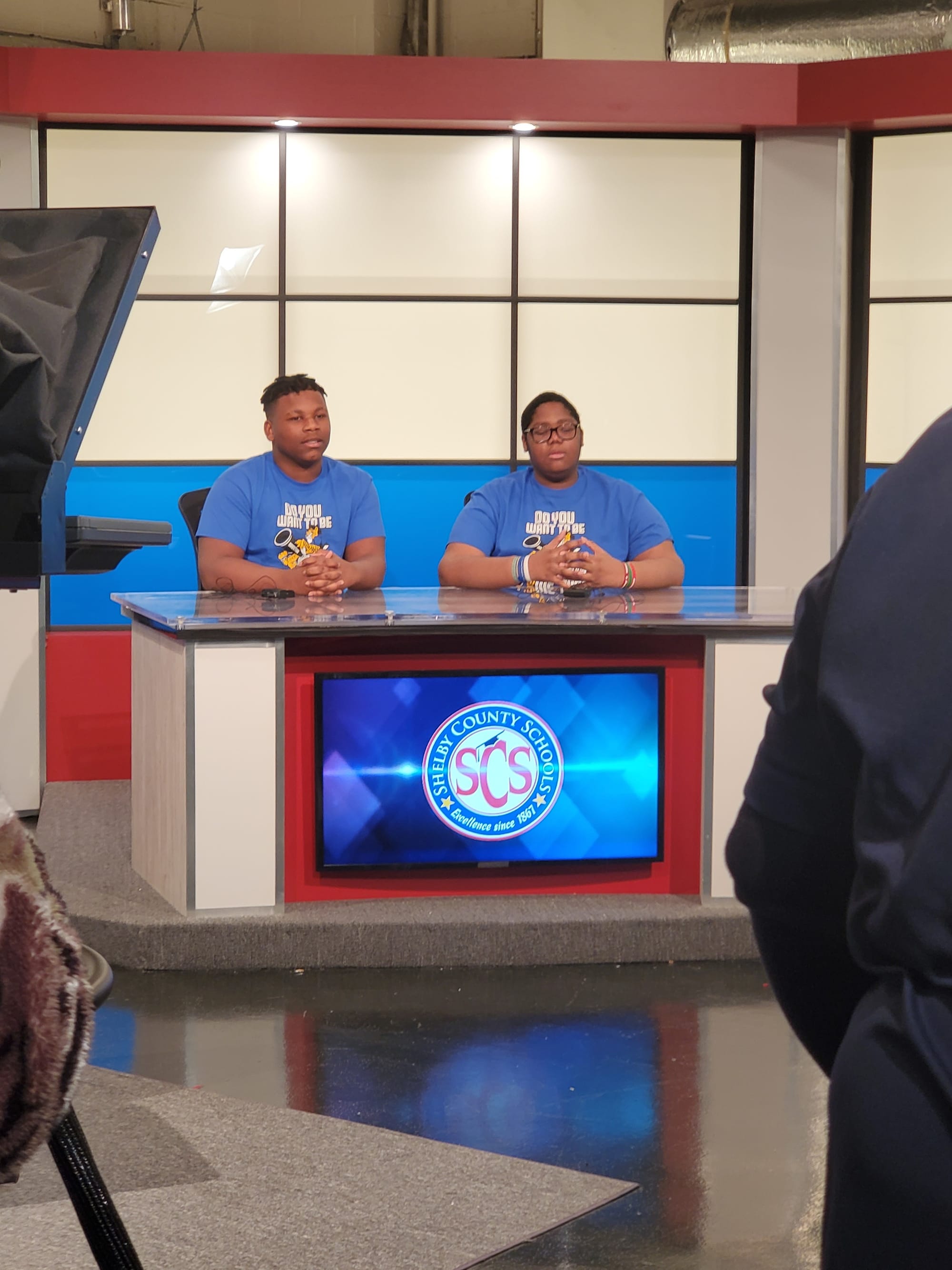 Interactors Talk Black History Month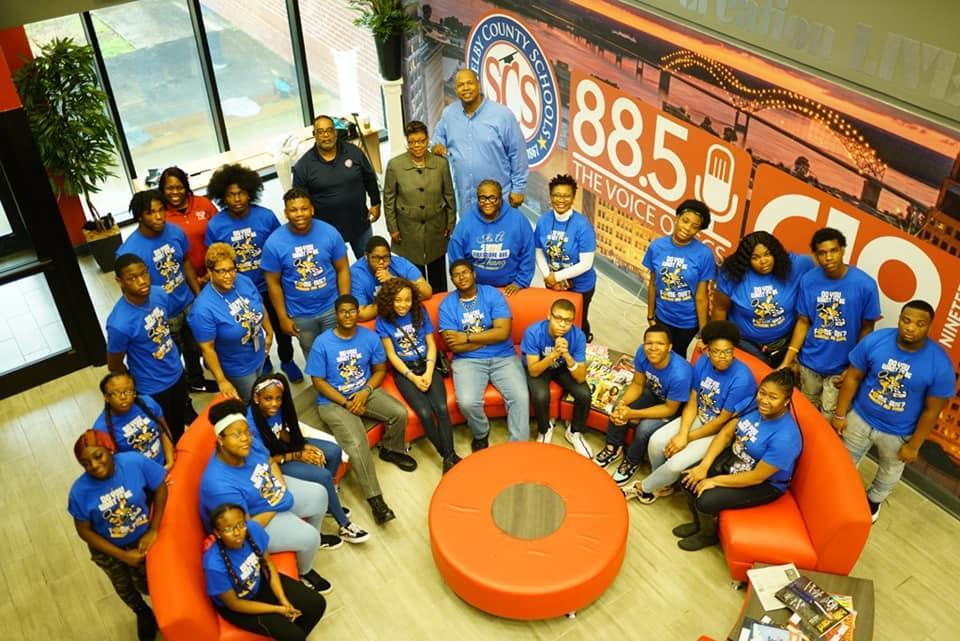 Group photo with students, advisors, and staff
VISIT OUR GALLERY FOR MORE PICTUREShttps://www.memphiscentralrotary.org/gallery-1
Check out this video at https://www.facebook.com/ManassasHighSchool/videos/482471092443564/