Thank you note from Interact President _April 2019.pdf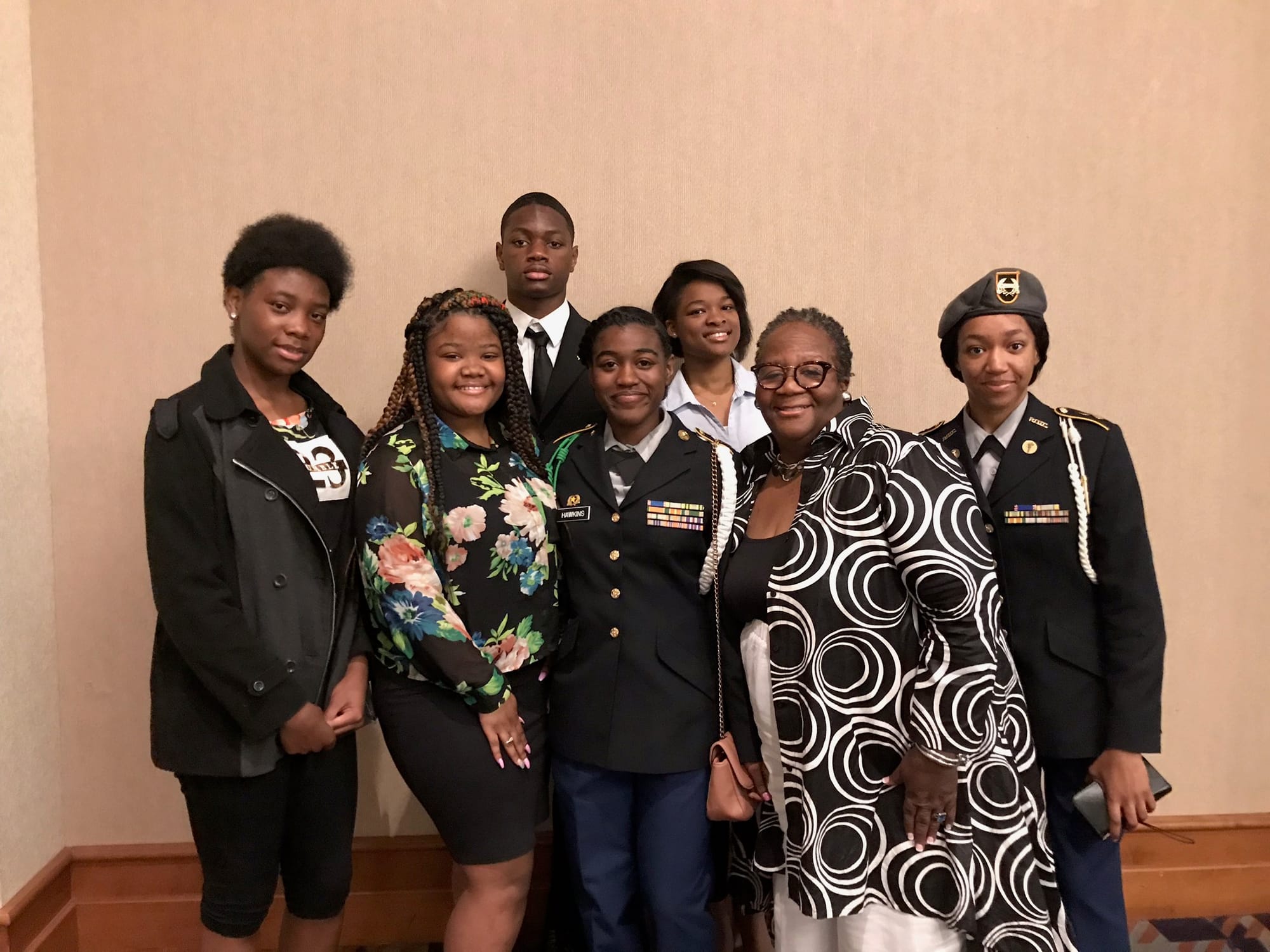 Interact students (along with Interact Advisor) attending 26th Annual Unity Brunch. First time ever student attendees.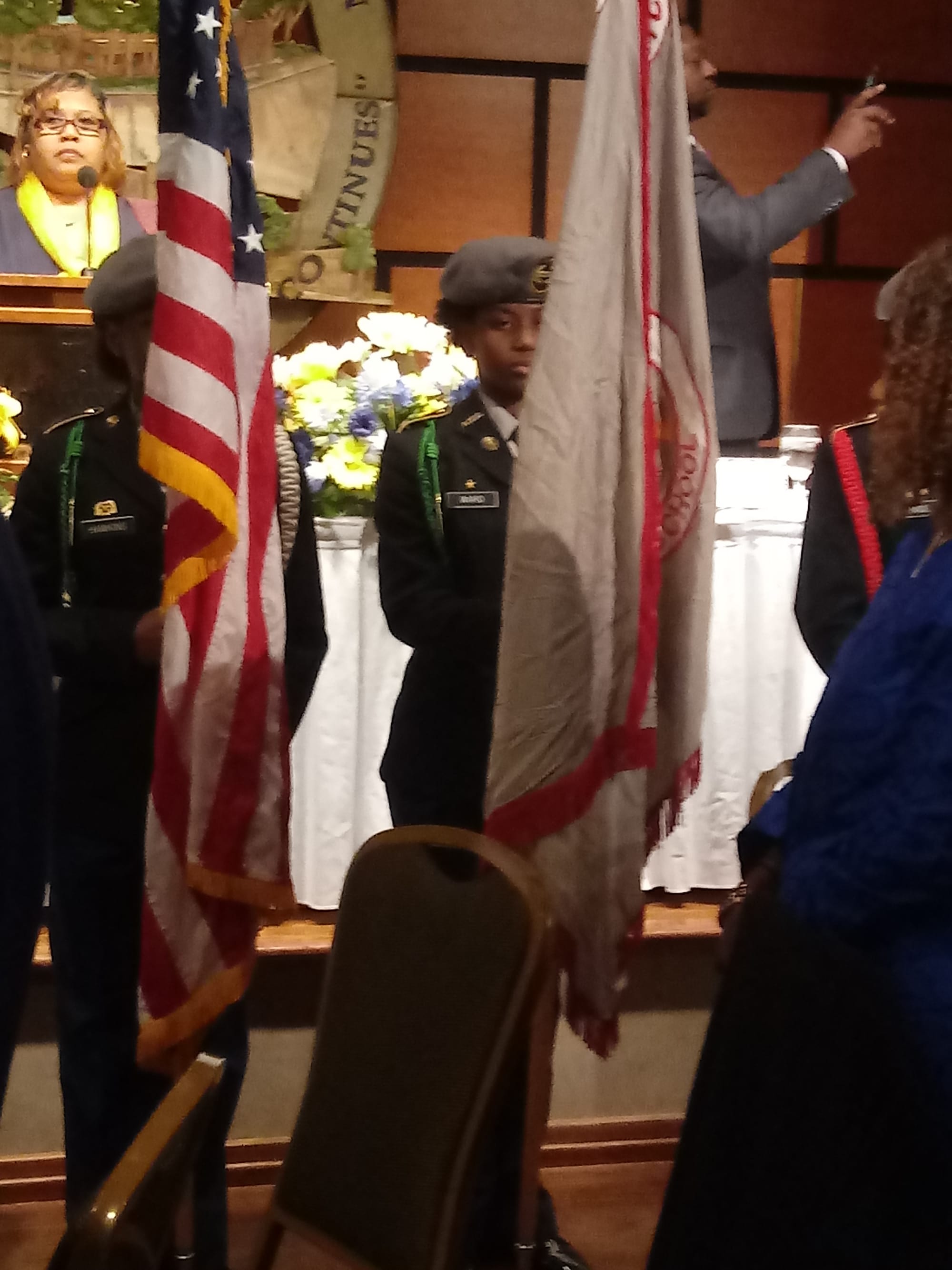 Interact student members for the Army Junior ROTC Program at Manassas High School. This all female Color Guard presented the Colors at this event. Over 900 alumni attended this event!