To kick-off the 2019 - 2020 academic school year, the leadership team of the Manassas High School Interact Club along with school advisors and the School Board Commissioner were invited to attend the weekly RCMC luncheon on Friday, August 23, 2019.
"Exposing our young people to the host chapter is extremely important. They need to see and appreciate the passion and the level of commitment by our host chapter and Rotary International," says Rotarian Walls. "This year's administration has made Interact a top priority and commitment for RCMC. Our goal is to continue to build upon those historical processes, operating in a place of excellence with measurable results.," Rotarian Walls adds.
During this visit, the Interact Club was awarded the INTERACT Rotary Citation, 2018 - 2019, Platinum Level. The group was nominated by their RCMC Advisor Rotarian Sandra Walls. "These young people show great enthusiasm and determination to succeed in life, despite certain socio-economic conditions. Many of these students are actively engaged in other school and community organizations to include the Army Junior ROTC Program (AJROTC) and the National Honor Society," states Rotarian Walls.
"On behalf of the Manassas High School Interactors, we would like to express our personal gratitude
to the RCMC organization for their support of this nomination.
We look forward to another banner year for 2019 - 2020."
Interact Citation Nomination Package.pdf
Pictorial Highlights from Award Luncheon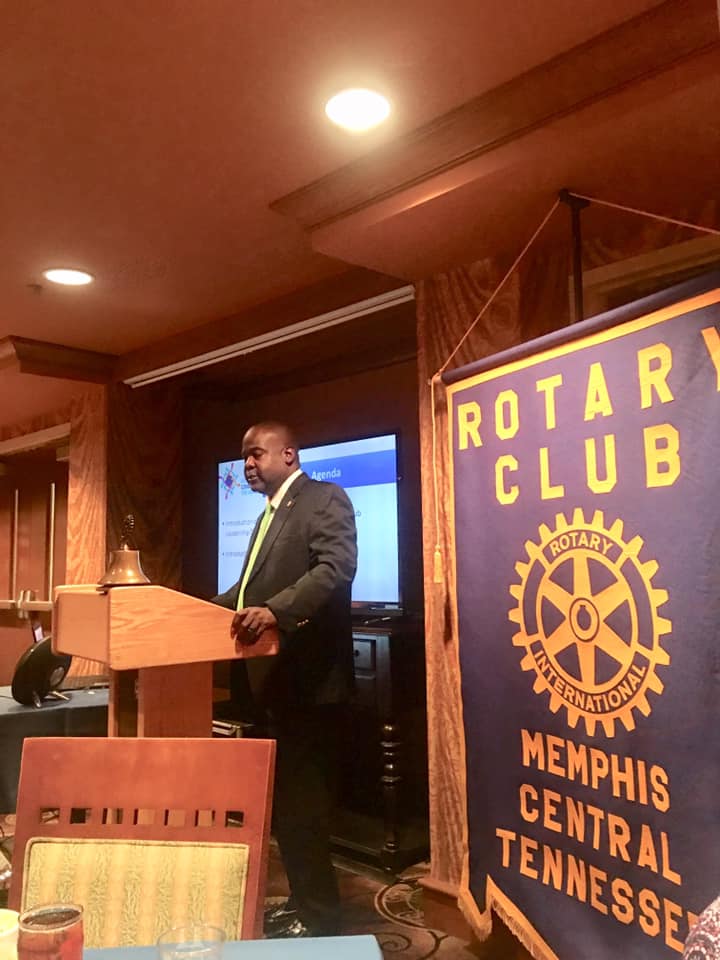 Jason Farmer, Guest Speaker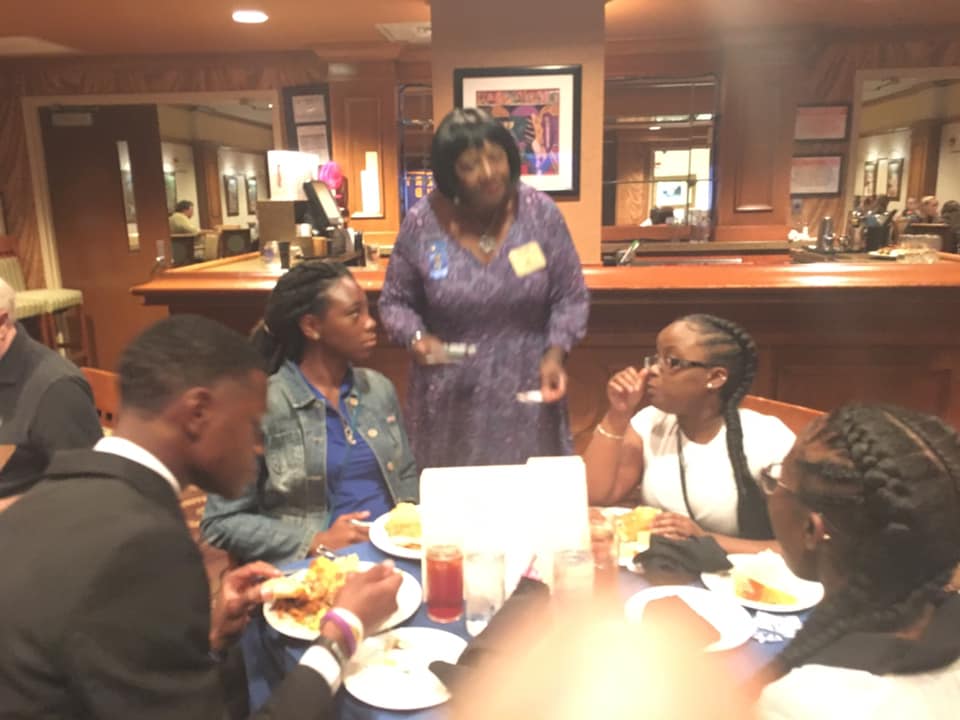 RCMC President shares her business card with Interactors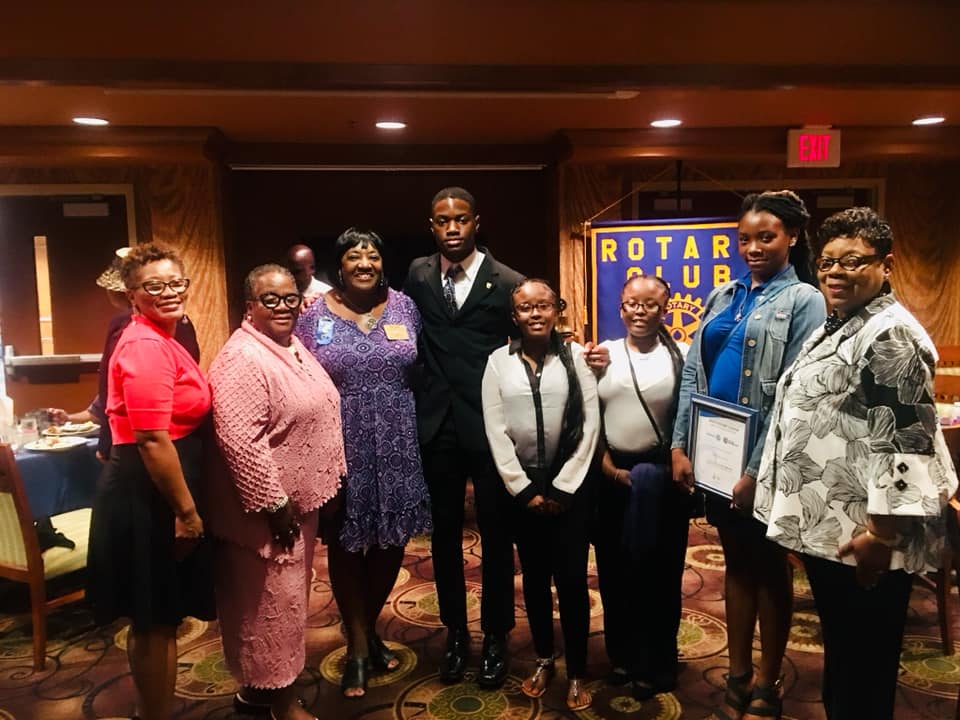 After award presentation, group joined by Ms. Bell, School Librarian/Advisor on left, and the Manassas School Board Commissioner Althea Greene, right.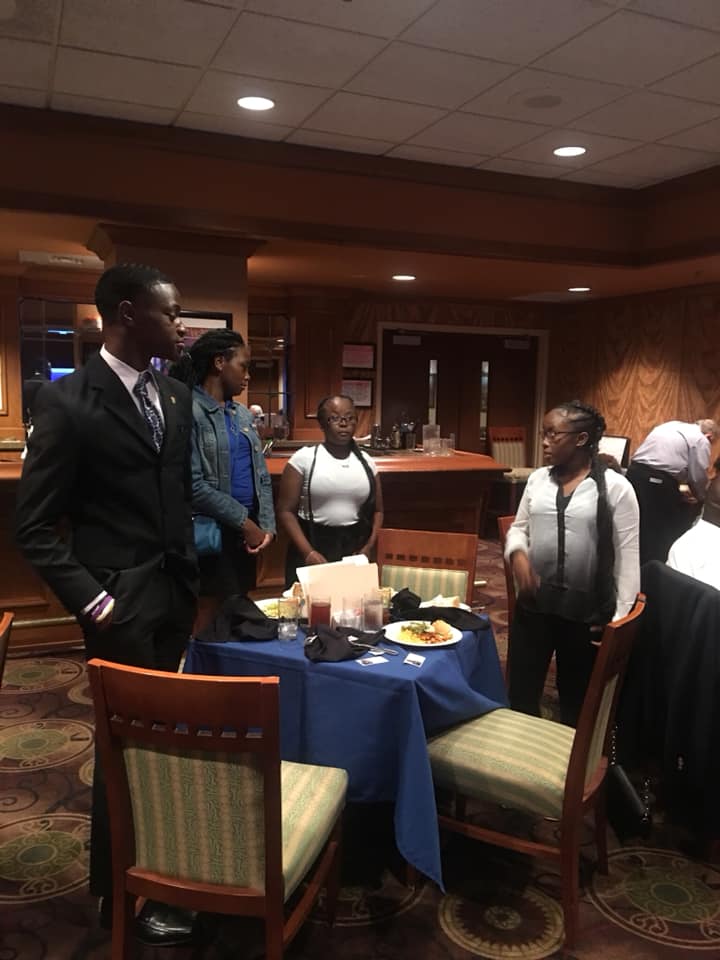 Interactors standing for formal introductions to RCMC