Manassas High School will be the place for a whole new program, focused on promoting, building, and developing skills in video production and related disciplines.
The Rotary Club Memphis Central (RCMC) Interact Club at Manassas High School along with Shelby County Schools and Black Lens Production are leading the charge to integrate a video program club, Films at Manassas (F@M - pronounced FAM), into the curriculum at Manassas High School, offering career opportunities in the film industry.
Over the next six months, Interactors will be actively engaged in developing videos to present in the Rotary's International Video Contest along with the Annual Memphis Youth Festival. Students have also been charged with developing a historical documentary of the 120-year history of Manassas High School to be presented to the Manassas Alumni Association archives.
A special thanks to Rotarian Dr. Althea Greene, Shelby County School Board Commissioner, District 2, Mr. E. H. Cooper, Manassas High School Principal, Shelby County Schools Communications Department, and Mr. Jason Farmer, CEO Black Lens Productions.
Under the direction of Mr. Farmer and Black Lens Productions, below is a summary of programmed actions and support team members. Continue to enjoy our growth and progress. We will keep you posted.
Presented By:
Black Lens Productions
Cloud 901
The Script Polishers
The Consortium MMT
Indie Memphis Youth Film Festival
Students:
25-50 each session
Students need to attend each session in order to be prepared to compete in Week 4.
Students would be eligible to participate each quarter.
Students would compete on Indie Memphis Youth Film Festival in September annually...
Note:
For the 24 hour film intensive sleepover we request a staff member to stay either in shifts or a designee for the duration and also regular interval check-ins by SCS Security and MPD. The Shelby County Schools Communications Departments is documenting the progress for a future documentary. Again, thanks to Rotarian Dr Al!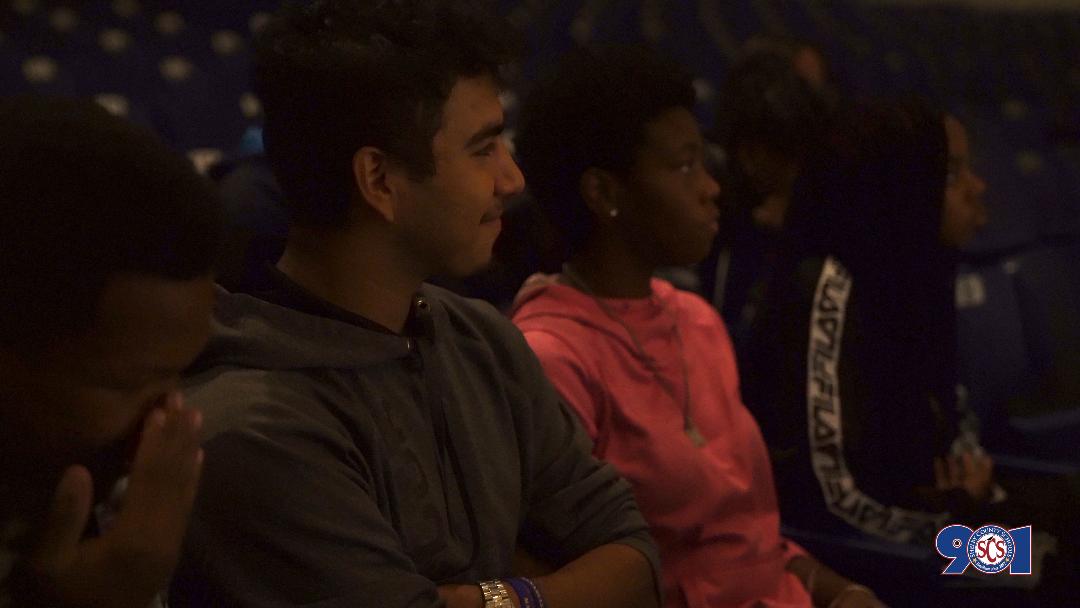 Interactors listening attentively to presentation at Kick-off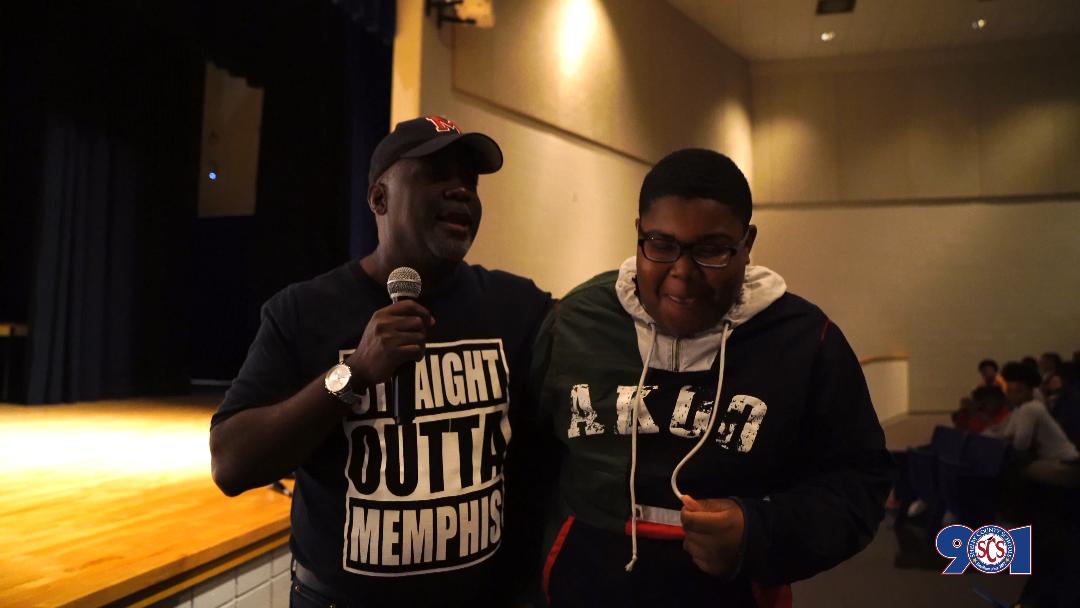 Student being rewarded by Mr. Farmer for answering trivia question