As People of Action, Rotarian Engagement in activities, projects, and programs to extend humanitarian services of benefit to members of the Rotarian's community is vital to delivery on the Rotary Promise of Service Above Self.
Rotarians can accumulate a maximum of 52 hours per operating year to use 1 hour at a time as 1 Make-Up for each missed regular weekly meeting to maintain their record of Perfect Attendance:
Weekly Meeting Conference Call-In
Attend the weekly meeting of another Rotary Club – most provide verification documentation to submit to club secretary on return to regular meetings;
Rotarian service projects/programs of at minimum 1-hour duration;
Club and District Rotary Board Meetings – name reflected on roster of attendees and submitted to club secretary;
Rotary Webinars/Online professional development – at least 45 – 60 minutes duration = 1 make-up;
Online – e- club meeting; and,
Rotary Community Service Projects related to the Six Areas of Focus – project manager/supervisor verification, name and contact information, to secretary@memphiscentralrotary.org
Input your information directly into Dacdb!
Click link below
Enter your ID and password
Go to MyData
Edit Member to update your profile information
Enter Makeup to update your engagement or attendance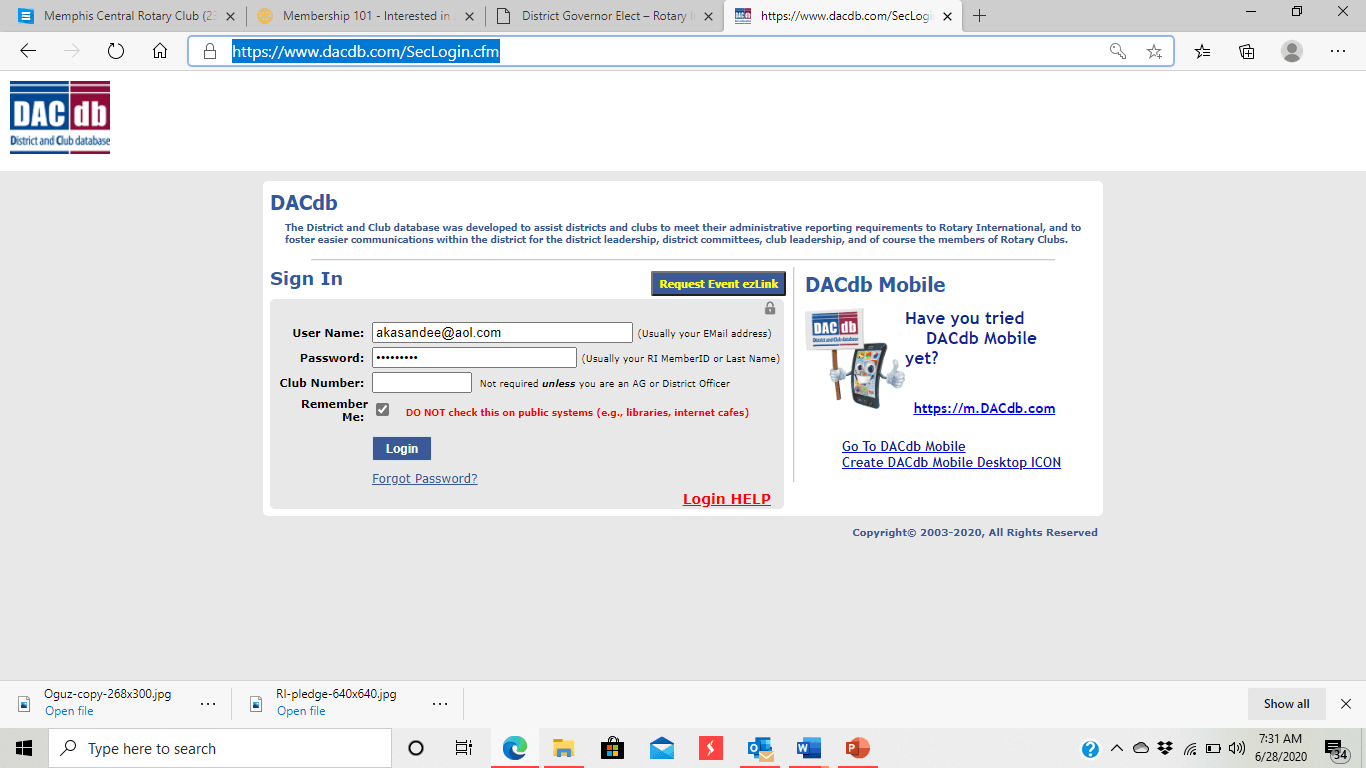 View of Dacdb Login Page
The District and Club database was developed to assist districts and clubs to meet their administrative reporting requirements to Rotary International, and to foster easier communications within the district for the district leadership, district committees, club leadership, and of course the members of Rotary Clubs.